Browse the latest WinCo Foods Weekly Ad and Coupons. Save with this week WinCo Foods Sales & Specials, and shop the Green Price Tags for great savings and discounts.
The grocery retailer marks the specials at your local store by green tags, and you don't need a rewards or savings card, and no minimum purchase is required. These green tags will bring you huge grocery savings for almost everything you need.
The grocery retailer also offers a variety of natural and organic products from trusted brands, including Annie's Naturals, Cascadian Farm, Muir Glen, Foster Farms.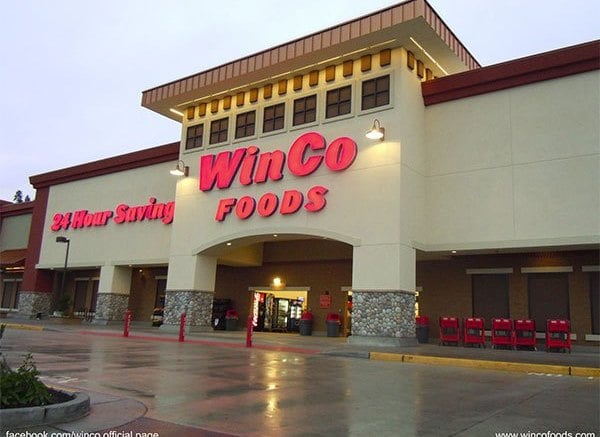 For extra savings use the retailer coupons, and match them with the Green Tag specials for your local store.
WinCo Weekly Specials, valid October 19 – October 25, 2020:
WinCo Foods Deli Pizza, Flavors may vary: Pineapple Combo, Chicken Alfredo, Veggie, Cheese, Pepperoni and Combo
Deli Loaded House with Romaine Salad
Deli Calzones, Flavors may vary: Veggie, Combo Large and Italain
Guacamole
Wholly Guacamole, Homestyle, 64oz.
Refried Beans, 22oz.
Mexican Rice, 22oz.
Seafood Road Show
You can get an additional 5% OFF for Bulk Foods. Many of the items in the bulk bins qualify for a 5% discount when they're purchased as a whole case or sealed sack. Some exclusions apply. Not all bulk items are available for this extra saving, check with your local store while placing an order.
You can also shop the Yellow Price Tags for everyday low prices inside the supermarket.